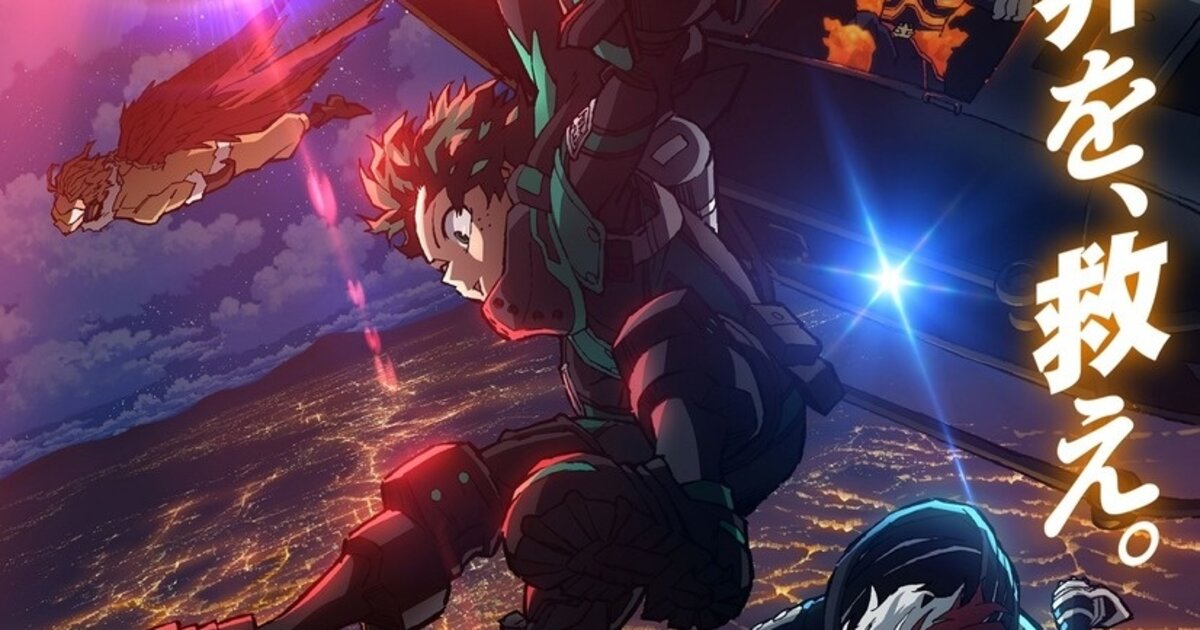 Created by original author Kohei Hirokoshi, the film's all-new plot will introduce "Humarise," a mysterious organization that regards Quirks as an illness that will one day bring about humanity's downfall. They conspire to set off a type of bomb that would forcibly activate Quirks all around the world.
In order to neutralize the bombs in each country, an international hero team is formed. Thus, Izuku Midoriya, Katsuki Bakugo, and Shoto Todoroki find themselves accompanying the pro heroes they intern for to the country of Oseon – but before they know it, Deku is wanted worldwide for a crime he didn't commit. With a time limit of just two hours, the three are entrusted with saving the world and the very future of superheroes.
The latest visual features Izuku, Katsuki, and Shoto in their new stealth suits, having jumped out of a helicopter into the night sky.
Based on Kohei Horikoshi's manga of the same name, My Hero Academia is set in a world in which the majority of the population has special powers known as "Quirks." The series follows Izuku Midoriya, a boy who was born Quirkless but longs to become a superhero.
©2021 My Hero Academia THE MOVIE Production Committee ©Kohei Horikoshi/Shueisha




This article was originally published by otakumode.com. Read the original article here