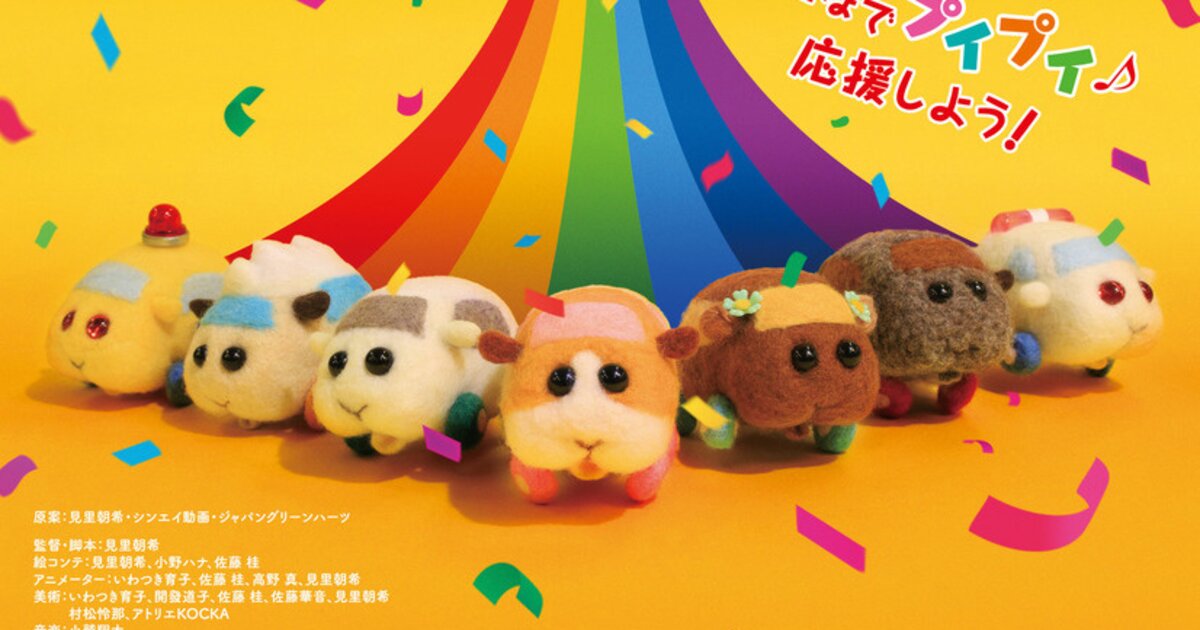 The film will be screened in Japanese theaters from July 22 for two weeks only. Directed and scripted by Tomoki Misato, the original anime's co-creator, it will bring together all 12 episodes.
Pui Pui Molcar is a popular stop motion anime that follows the daily lives of guinea pigs who are also cars in two-minute episodes.
Tobidase! Narase! Pui Pui Molcar will screen in Japan for two weeks only from July 22, 2021.
©Tomoki Misato JGH, Shin-Ei Animation/Molcars




This article was originally published by otakumode.com. Read the original article here