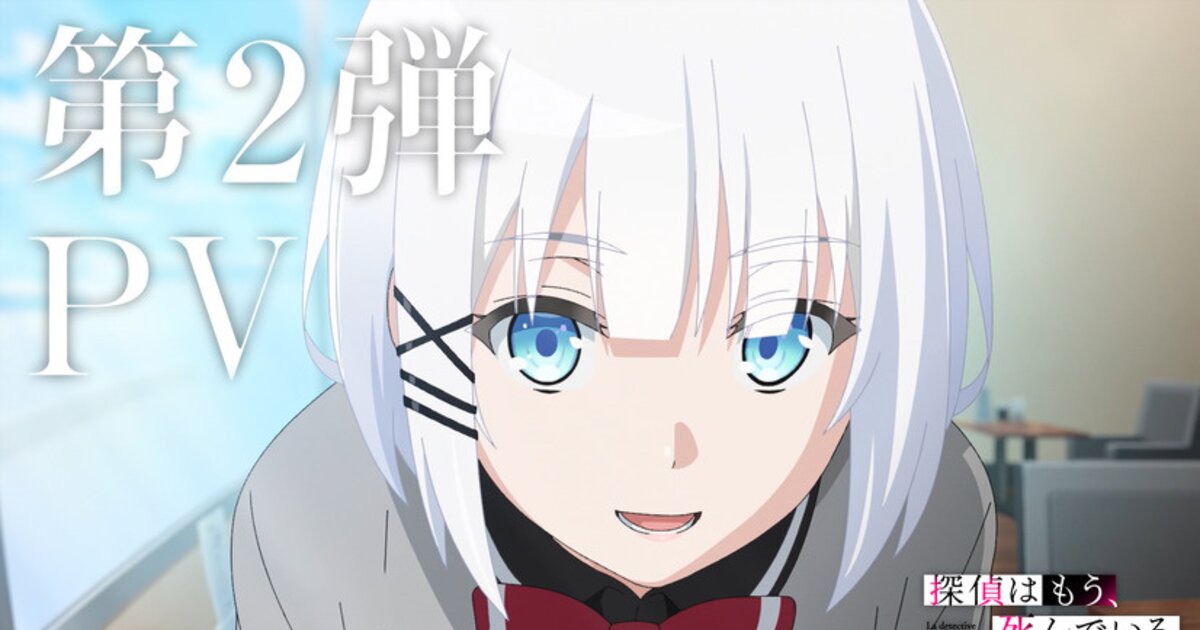 In addition to releasing a second trailer, the show has also confirmed that VTuber Kagura Nana will perform the show's ending theme, "Kodo."
Adapted from the light novel series written by Nigoju and illustrated by Umibozu, The Detective Is Already Dead follows high school boy Kimihiko Kimizuka, who spent three years travelling the globe as an assistant to the famous detective Siesta before her untimely death. After a year in mourning, Kimihiko decides to live as a regular high school student. However, his plans are disrupted when a young woman who looks remarkably like Siesta abruptly appears.
The Detective Is Already Dead debuts with a one-hour special on July 4, 2021.
©2021 Nigoju, Umibozu/Kadokawa, Tanmoshi Production Committee




This article was originally published by otakumode.com. Read the original article here